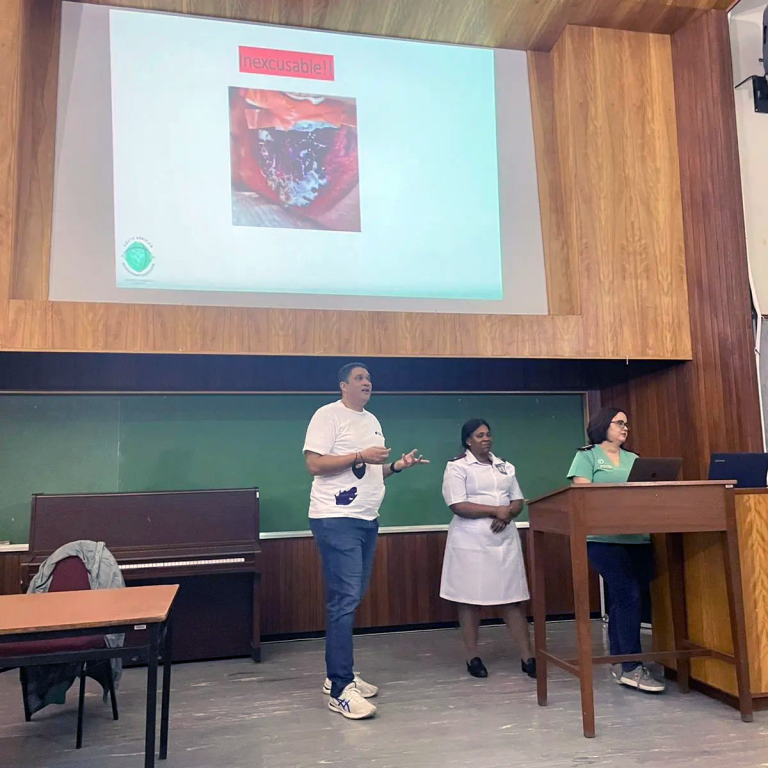 SASS, in collaboration with the Tygerberg Hospital Stoma Clinic & The South African Stomaltherapy Association (SASA) hosted a workshop with nurses from the stoma clinics that fall within Tygerberg Hospital's district.
At the event, our Stoma Nurse Sr Busi from Tygerberg hospital and Sr Aneeke from SASA spoke to the group in attendance covering topics:
What is a Stoma
The Types of Stoma
The importance of fitting the correct appliance
The importance of SUPPORTING Product.
SASS representative Faizel Jacobs share the journey and challenges faced by Ostomates and the impact incorrect scripts have on an Ostomates life.
Feedback received from those in attendance was that these sessions were giving perspective and insight into the challenges faced by Ostomates and more sessions and patient days were asked for.
We are extremely grateful to the Ostomy Community Suppliers who were present at this workshop. They were there to show the nurses what Supporting product was available to ostomates and also answer any of the technical questions that nurses had related to their products.  Thank you to BBraun, Convatec, Coloplast, Grobir Medical Supplies, Hollister and Umsinsi Health Care for supporting our initiative.
We are excited about this collaborative relationship we are building with the Tygerberg Stoma Clinic, SASA and the suppliers who make up the Ostomy Community. We are all speaking the same language to change the narrative around Ostomy Care within our communities.
We are in the process of planning a similar exercise at the Chris Hani Baragwanath Hospital for the month of July. Watch this space for updates.